Our solutions for Design Consultancy
Data is a powerful source for any business - when you know how to use it. At The Visual Agency, we understand that some clients want to learn how to utilize their data to drive their business forward, and therefore we offer consultancy services to help them gain a deeper understanding of their data, or the custom tools and visualizations we provide.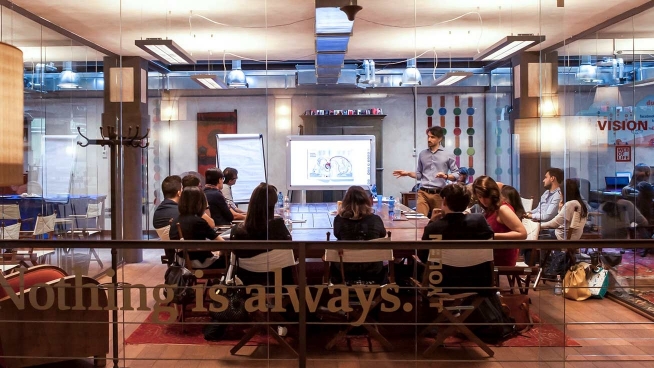 What is design consultancy
The purpose of design consultancy is to create creative designs and improve and add value to the final product.
In our area of expertise, design consultancy is delivered successfully when creativity is combined with scientific knowledge because data-visualization and information design need to be not only beautiful but also scientifically correct.
Furthermore, effective consultancy requires the application of a structured approach to make sure our recommendations fit into the existing design ecosystem and add to the client's business value.
The Visual Agecy's Design Consultancy expertise
Our consultancy takes a hands-on approach as we train specific client teams and consult on four core subject areas: information design, data visualization, data visualization tools and data-driven projects.
We collaborate with our clients to find, and develop, solutions together and to make sure that all our recommendations respond to the existing client capabilities and their growth strategy.
Understanding the client's needs is key to developing a customized consultancy plan. Each of our consultancies is tailor-made to the client, their data-set and target audiences.
We consult with our clients on bespoke data visualizations, ranging from evaluation and redesign, to custom-problem solving and tool design, providing our clients with a step-by-step instructional guide on how to effectively use these solutions.