We are an information design agency specialized in communicating complexity and visualizing data.
We use information design to unlock the story-telling power of data. Turning numbers and words into meaningful visualizations, memorable insights and engaging experiences.
A decade of growth
The Visual Agency's story starts in 2011, when our Founder, Paolo Guadagni, former CEO of the award-winning Milanese PR agency Digital PR, is approached by the Italian Nuclear Forum, a government agency with the challenge of effectively communicating large amounts of data about nuclear energy to the Italian population. Guadagni joins forces with Professor Paolo Ciuccarelli, Founder and then Head of the Density Design Lab at Politecnico di Milano, with the idea to establish a specialized agency combining technical know-how and data-science with creative design and communications. Later that year The Visual Agency is founded.
2011
2012
2013
2014
2015
2016
2017
2018
2019
2020
Founded on November 17th with the Alchimia Holding possessing a one-third stake. Among the first European start-ups offering data visualization solutions in Italy, one of the very first worldwide.
The company's first three employees are hired to cover the departments: motion graphics, interactive and information design.
The Visual Agency gains independence from the Alchimia Holding making Paolo Guadagni the sole shareholder.

Since the very beginning, Prof. Ciuccarelli acts as a true mentor for the agency, creating a bridge between the academia and research world, to funnel best practices, new perspectives and approaches into TVA's work.
TVA embarks on a HR investment to expand the scope of skills and expertise it can offer. In parallel, the new TVA Brand identity launches.
The Visual Agency is making its mark with its first international awards for Best Commercial Client Project at the Information is Beautiful Awards and Best Portfolio at the renowned International Data Journalism event, Malofiej, and laying the foundation for rapid growth.
The Visual Agency launches Visualeyed, the first-ever Italian visual journalism magazine.
Promotion of Matteo Bonera to Creative Director and Francesco Roveta to Design Director.
Francesco Foscari, chairman of iCorporate, becomes investor and partner of The Visual Agency strengthening the board with his national and international network and long-standing expertise in corporate PR and Communications.
The agency wins a very large tender from ENI to produce static, interactive and video infographics for 3 years.
A new brand identity is created.
Prof. Paolo Ciuccarelli joins TVA officially as a shareholder and Member of the Board.
Nina Corradini is hired as Sales and Marketing Director.
Turnover exceeds 1 million euros.
The renowned and award-winning project on Leonardo da Vinci's Codex Atlanticus is published and presented at several international events.
The Visual Agency buys a 30% stake in Dalk, a start-up focusing on developing data-driven content and supporting the expansion of both businesses.
Agency receives over 10 awards across design, both editorial and digital, animation and data visualization.
Turnover reaches almost 1,5 million Euros.
The Visual Agency receives multiple awards for Codex Atlanticus, including a gold at the prestigious Webby and Indigo Awards.
The Visual Agency sets its sights on international expansion with the establishment of The Visual Agency International in Dubai, UAE. Former Google Italy Country Director and GoDaddy EMEA Vice President, Stefano Maruzzi, is at the helm of the new office and also the newest member of the Board.
Specialized expertise
The Visual Agency's services are renowned for driving business value for clients. Some of the key benefits we deliver are:
Sales and marketing measurement, optimization and performance.
Financial analysis and decision.
Financial and business data analysis to guide decision making.
Public education and communication.
Efficient internal and external corporate communication.
Brand measurement and performance.
Research and Survey communication.
Paolo Guadagni
Paolo is a manager and entrepreneur with over 30 years of professional experience in technology and marketing. He has built his professional career in large international corporations such as Telecom Italia, Microsoft and WPP as well as an independent entrepreneur.
He started his professional path as a software developer while studying at Bocconi Business School. He kick-started his career at Microsoft Italy, where he had the opportunity to develop his management and marketing skills in this leading multinational company. As senior marketing manager, he was responsible for a large team of marketing and communication professionals and he managed the Italian subsidiary marketing budget.
Moving from Microsoft to WPP, he had the chance to see the communication world from an agency point of view. With Digital PR, he launched his first startup as CEO focusing on a very niche market (at that time): Public Relations on the Internet.
His final destination so far is The Visual Agency, which marks another change in his professional career. He started the company as an independent entrepreneur. He believes data visualization is a fusion of technology, marketing and design, and therefore the perfect combination of his professional competencies.
See more...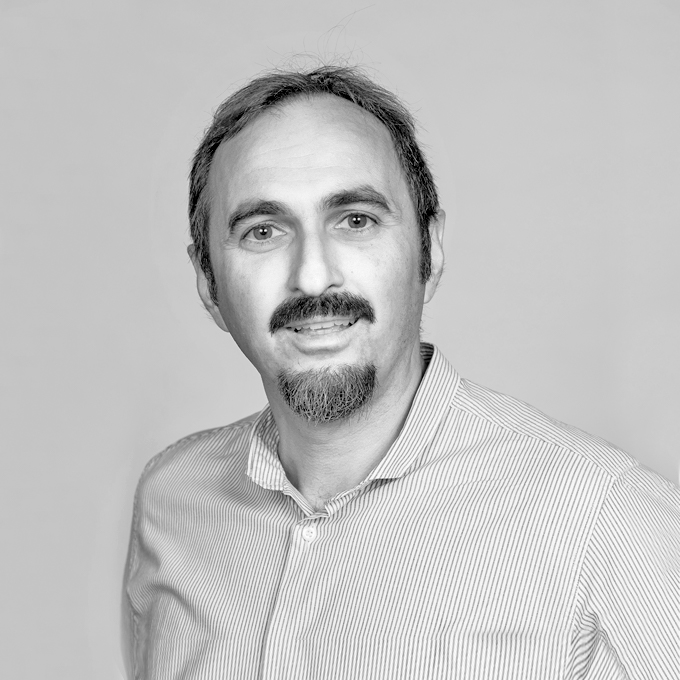 Paolo Ciuccarelli
Paolo is Professor of Design at the Northeastern University in Boston where he founded and currently directs the Center for Design. He joined Northeastern after 20+ years at Politecnico di Milano where he coordinated the Communication Design program (BSc and MSc), has been member of the board at the PhD in Design and founded the DensityDesign Research Lab - an award-winning laboratory for data visualization and information design. Paolo's research focuses on the design transformations that help to make sense of data and information to improve decision making processes in all kinds of organizations. He works especially to engage non-experts stakeholders with controversial complex social issues where he's also experimenting on the role of rhetorics, sonification and embodiment for a deeper engagement.
See more...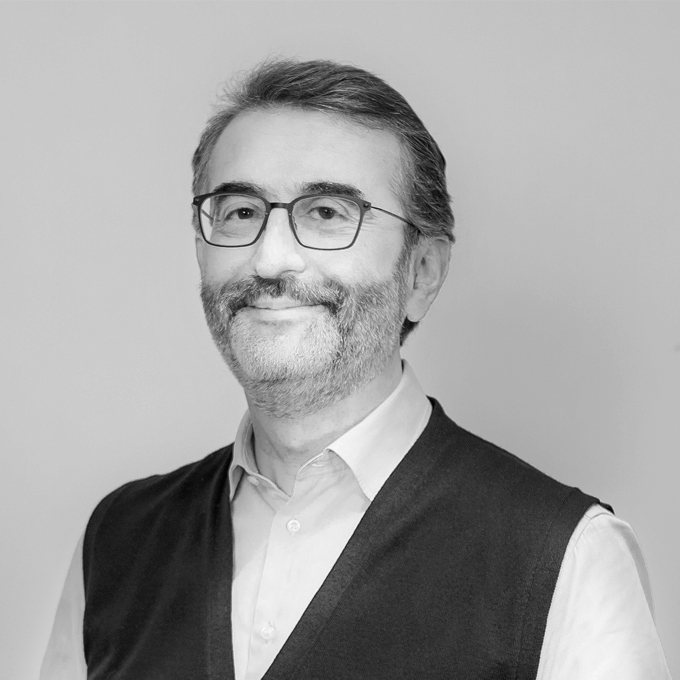 Marco Bardazzi
Journalist, writer and communication professional with 30 years of experience.
From 2015 to 2020, Marco has been Communications Director at ENI. As Executive Vice President, he was in charge of external communications, digital strategy, data analytics and reputation management in the Italian-based energy company, which is active in 60 countries with about 34,000 employees.
Before joining ENI in 2015, he was Managing Editor and Digital Editor at La Stampa, a leading European newspaper based in Turin, Italy.
Marco was U.S. Correspondent for the Italian news agency ANSA. He has covered the 2000 Bush-Gore electoral race for the White House the first international Al Qaeda trial in Manhattan the September 11, 2001 attack on America the war in Afghanistan the war in Iraq the 2004 and 2008 presidential campaigns.
Marco is Visiting Fellow at University of Oxford - Said Business School. He teaches a class on "Journalism innovation and new business models" at Master on Journalism, ALMED-Università Cattolica del Sacro Cuore, Milan.
In 2021, Marco Bardazzi founded Bea - Be a Media Company, a strategic communication agency based in Milan, Italy.
See more...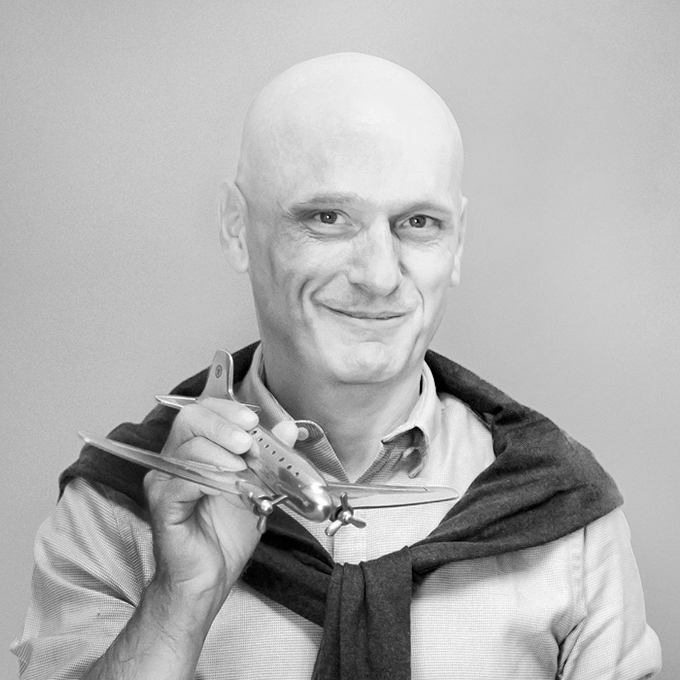 Stefano Maruzzi
Stefano is an executive with 25+ years building and leading B2B and B2C teams in High Tech, Internet and Media industries in Italy, the UK and across the EMEA region. He held executive positions at top multinational organizations such as Google (Italy Country Director), Microsoft (MSN Italy Country Manager), Condé Nast (CondéNet International President), and GoDaddy (Vice President Europe, Middle East and Africa). He is driven by passion for technology, entrepreneurial spirit, media expertise, and building highly effective teams.
He is a book author, professional journalist, and technologist. He combines business expertise with uncommon communication skills, strong reputation and a winning track record in the industry.
See more...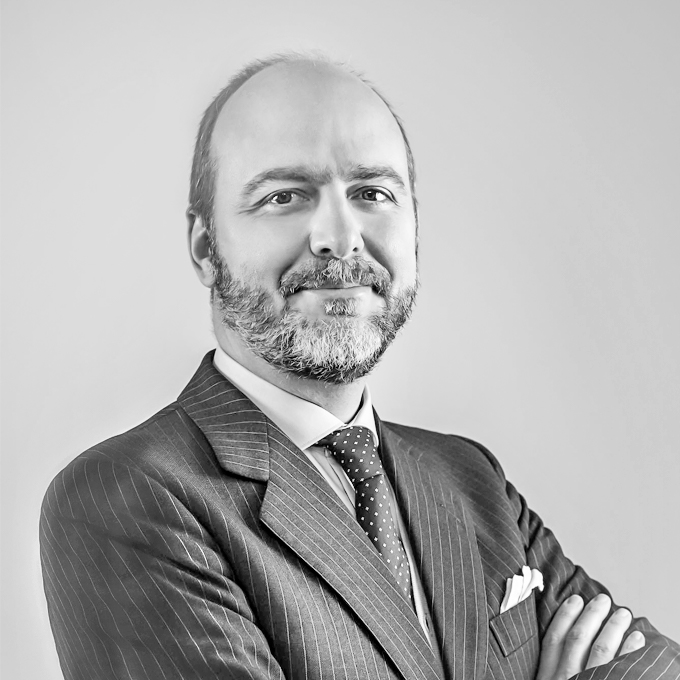 Francesco Foscari
Francesco is an entrepreneur developing strategies for business development for different organizations. Furthermore, he supports clients' corporate communication campaigns/initiatives with a specific focus on top-level advisory and opinion-makers relations.

His expertise is to create and manage top-level relations with academic representatives, opinion and decision-makers and journalists/columnists. He gained an in-depth understanding of the communication industry as a whole, on both sides: the agency/consultancy side, in a very international environment, and in-house within one of the major Italian Blue Chip companies.
With almost 20 years of expertise, he has developed a strong know-how in all the communication segments: external relations initiatives, traditional and social media relations, top institutional relations, event management, strategic and corporate communication projects, international and complex team management.

The long period of time spent in one of the most relevant and reputed international consultancy firms (Hill & Knowlton/WPP Group), allowed him to enrich his professional skills with business development and complex budget management capabilities. At Telecom Italia he has held the position of Head of Opinion Makers relations supporting the Group's Chairman on all communicational matters.
See more...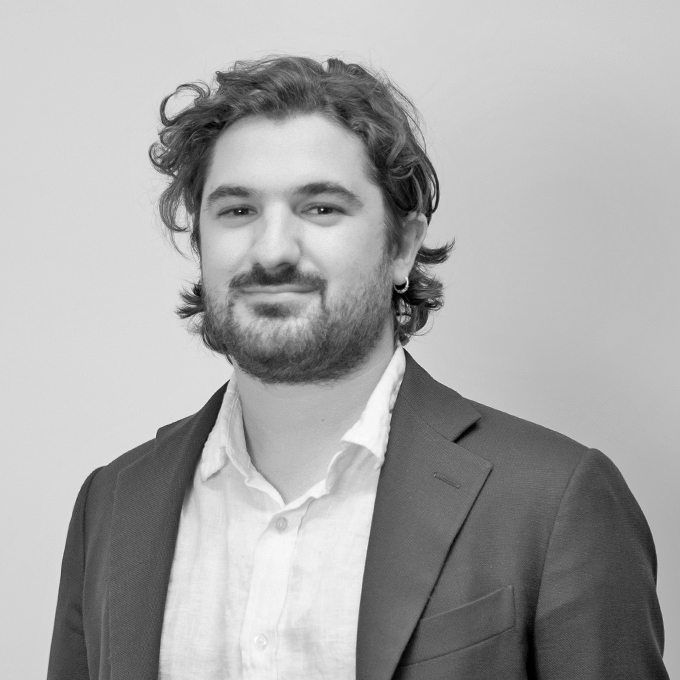 Tommaso Guadagni
Since 2013, Tommaso has been working as Account Executive in The Visual Agency. In 2014 Tommaso founded TOMMI, an information design cluster with a focus on Data and Visual Journalism. TOMMI's projects have been internationally awarded and published by the newspapers Corriere della Sera, La Stampa, Courrier International and the renown Scuola Holden for Communications and Storytelling.
In 2016, Tommaso launched Visualeyed, an online magazine focused on new trends in data and visual journalism which gathers best-in-class examples from main international newsrooms and produces its own data journalism articles. Tommaso is a guest lecturer at the Digital Communication master and Journalism Master at the Catholic University of Milan. In November 2018, Tommaso founded DALK, a data-driven journalism agency based in Milan which focuses on finding, analyzing and translating data into stories.
See more...
Discover more about our client solutions and how they can benefit your business.
Get in touch with us