Fondazione Symbola
A bespoke atlas of the flora and fauna of The Apennines
Client benefit
Public Education & Information - Facilitate public awareness
«This book is both a political and cultural challenge to raise awareness of The Apennines physically, geographically, historically and economically.»
The Visual Agency designed the Apennines Atlas, which explores the extraordinary environmental and cultural world of The Apennines, a mountain range extending along the length of peninsular Italy.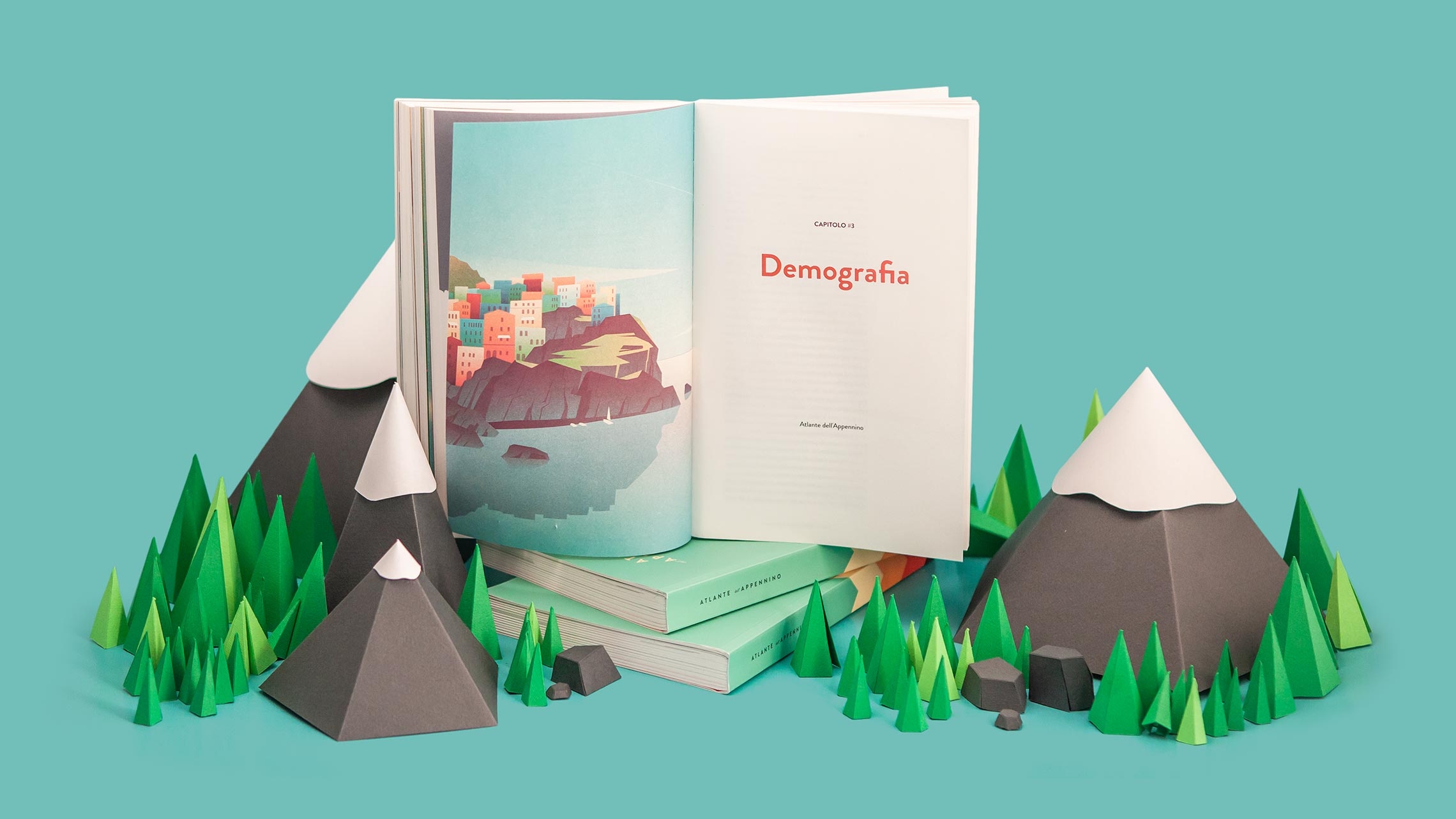 Infographic content

Infographics and maps and illustrations are integrated with the textual narration to highlight interesting information and explore main topics in depth.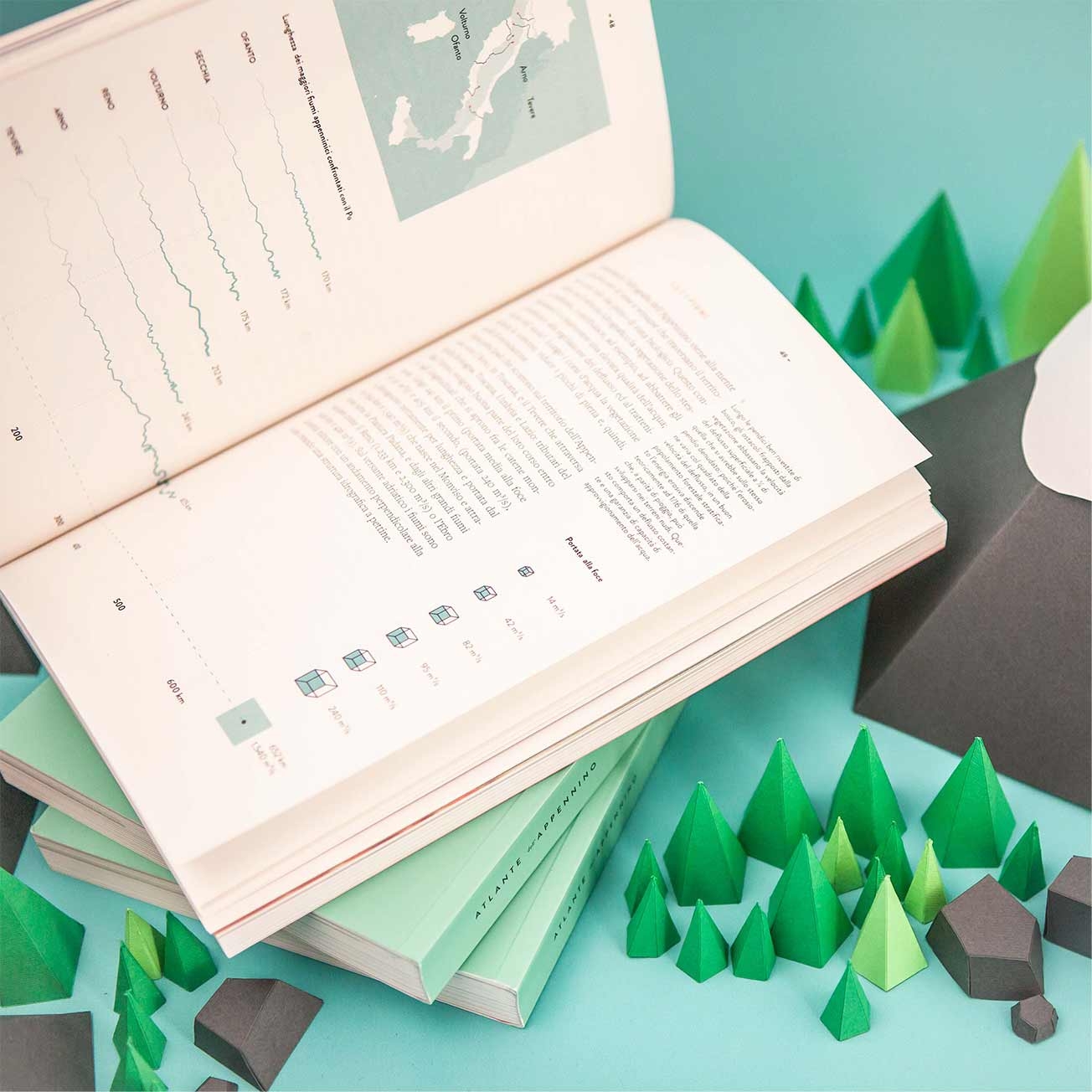 Maps & data-visualizations

The Atlas is heavily reliant on visualizations to convey the landscape characteristics:
12 maps display geomorphology and hydrography.
20 illustrations depict the immense animals and plants heritage.
40 infographics deepen numerical-quantitative aspects.