IlMeteo.it
Motion Graphic Video Production Automation
Client benefit
Video Production Efficiency - reducing costs and production times
«We have chosen Kiuu because of the services' flexibility and reliability offered by The Visual Agency. We have started with 21 daily videos but are planning to increase the number of daily videos shortly.»
IlMeteo.it has decided to use The Visual Agency's motion graphic automation software Kiuu for its daily production of 21 weather forecasting videos (1 national and 20 regional videos) to be published on various online properties.

The client's necessity was to become autonomous and independent with regards to when and how many videos they need to produce. Furthermore, they decided to use Kiuu as it can publish the videos on the client's multiple communication channels immediately after production. Both the automated production and publishing of the motion graphic video content is giving the client absolute flexibility and autonomy and drastically reducing production times and costs.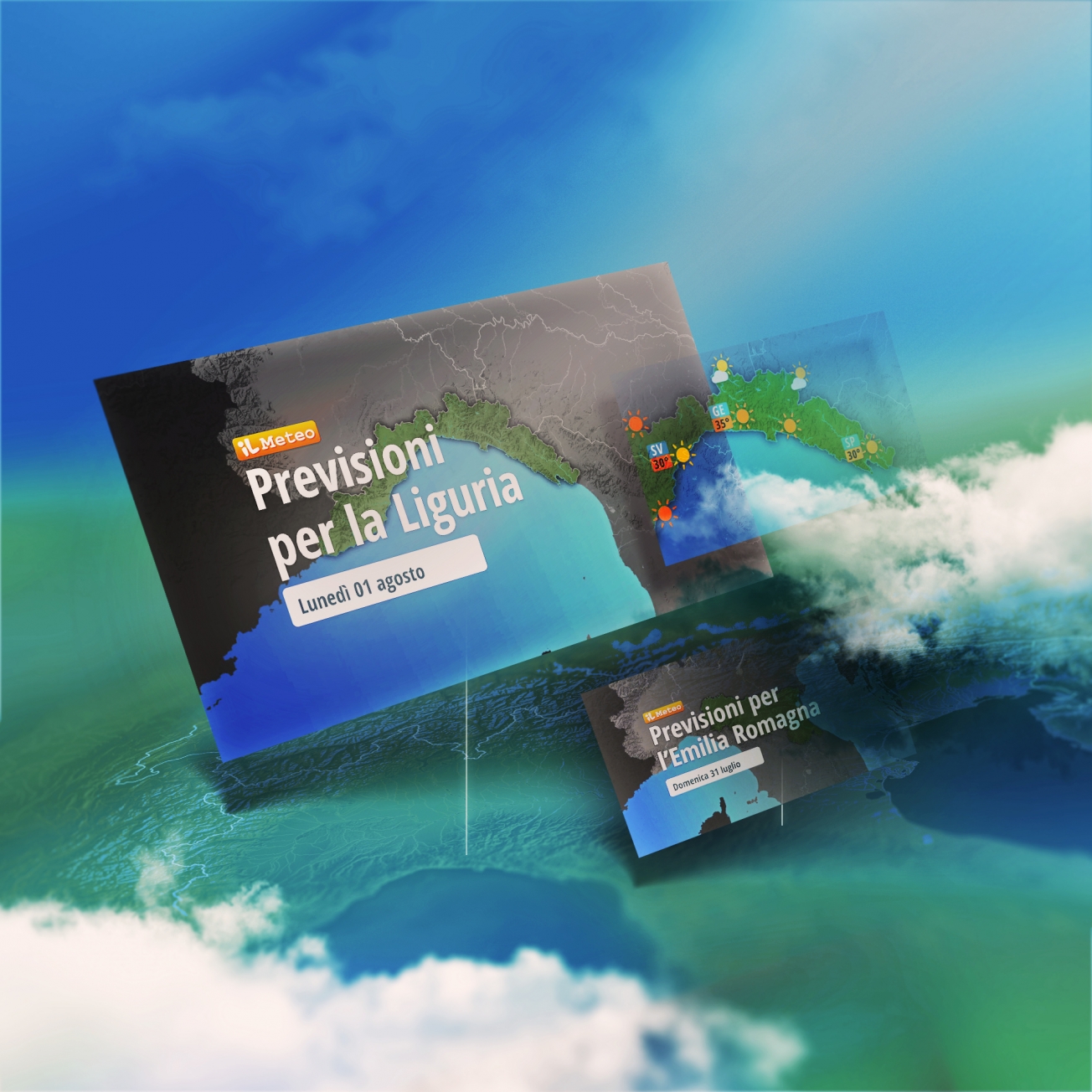 The Set-up

The first steps that have been taken to set up Kiuu for IlMeteo were dedicated to the definition of the look and feel of the videos, the overall graphic style and the analysis and understanding of the data. On this basis a pilot video will be created.
During the second step the pilot video has been transformed into the motion graphic template used for the automation. In this step, animations are created in line with the requirements of the data.
The third step entailed the creation of the platform connecting all elements necessary to produce automated videos.
The fourth step was dedicated to the testing of the template and platform when connected to the data source.
During the fifth step motion graphic video automation is launched.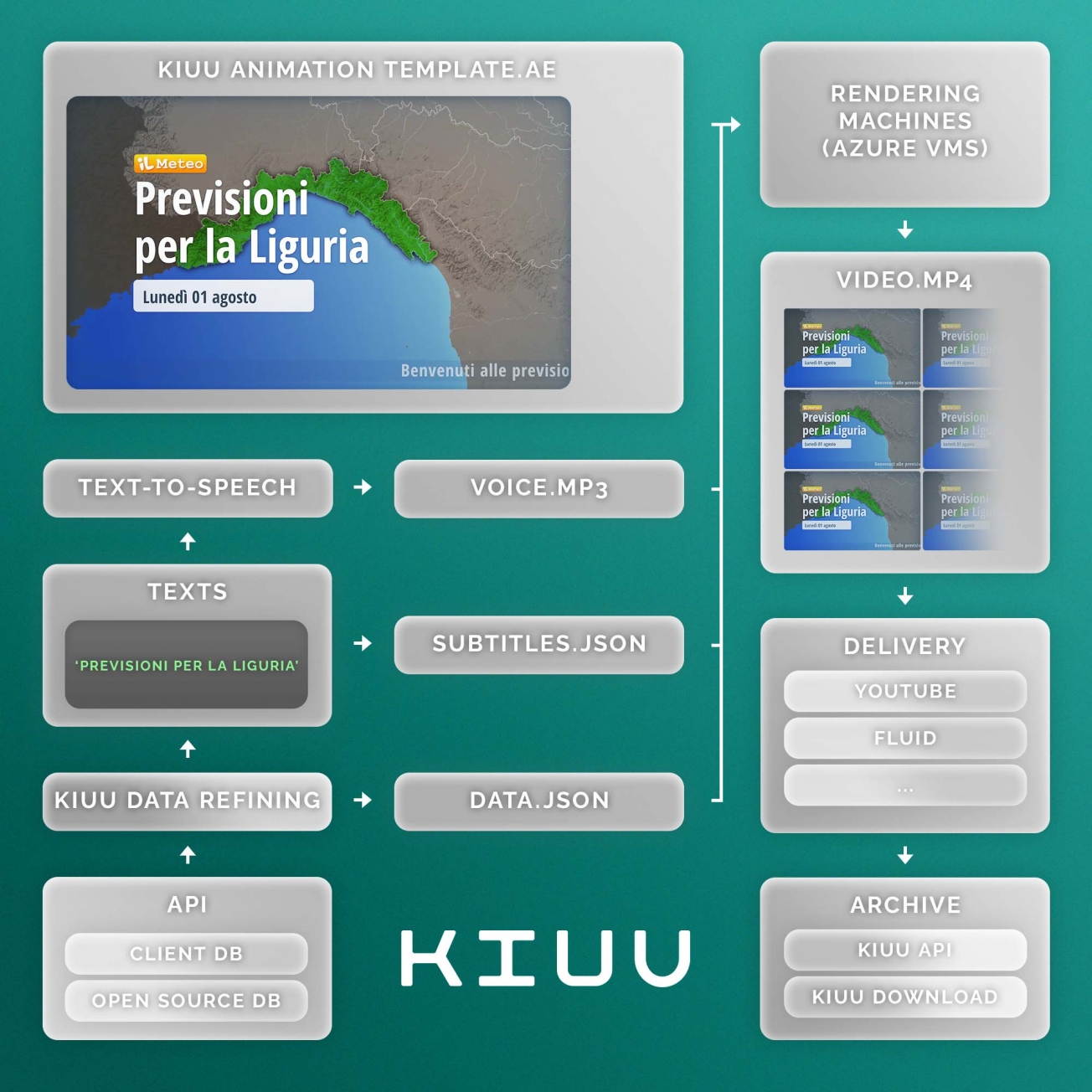 Production Process

Each motion graphics video for ilMeteo.it is autonomously generated by the Kiuu production system on a daily basis.
Kiuu retrieves forecast data for each Italian region by interfacing directly with the ilMeteo.it API. Numerical data are elaborated and formatted to be incorporated into the animation while textual data are elaborated through Kiuu's Text to Speech module to become the voice-over track for every video.
When everything is ready, the data assets and motion graphic template is sent to the rendering machine located in the cloud. Subsequently the motion graphic videos are then published simultaneously on the Kiuu platform and the client's communication channels.
The Backend Technology

Kiuu is a motion graphic platform leveraging the higher standard tools in the motion graphic industry empowering them with automation and cloud computing. For IlMeteo.it we use Adobe After Effects, the most popular tool in graphic animation, with the difference that we are running it in the cloud. This approach allows us to reach higher animation quality and higher production efficiency at the same time.
All steps of the automated video production process is managed by Kiuu software based on the open source library NEXrender.