Eni
Information design and data-visualization for a communication strategy
Client benefit
Communications efficiency - Driving meaningful communications and consumer engagement
«Since 2017, The Visual Agency's team has supported us in designing new ways of development of the energy-related content.»
Eni, the multinational oil and gas company, chose The Visual Agency as its key communications partner. This consultancy marks a new strategic path for Eni, combining forces to design and produce energy-related, data-driven content.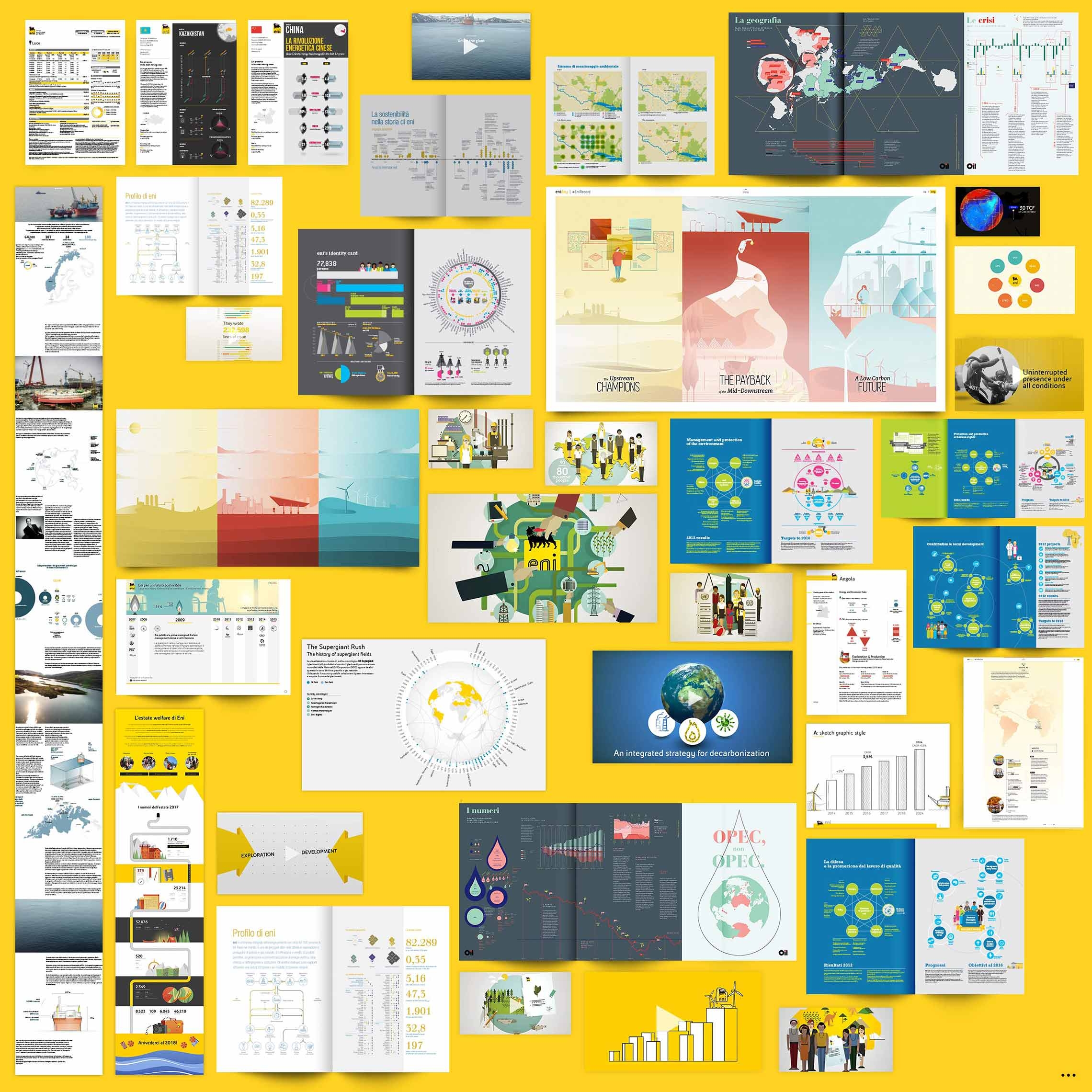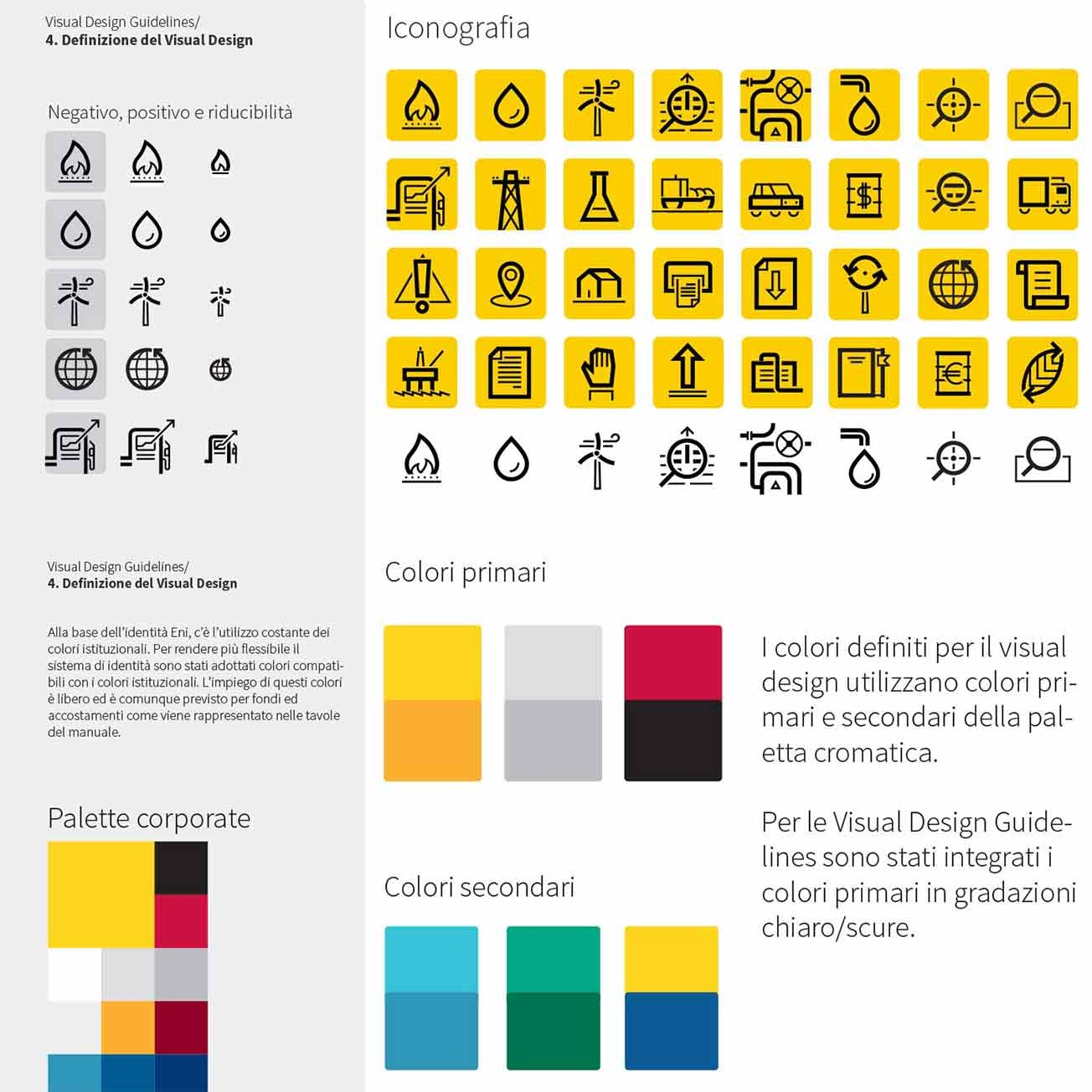 A continuous relationship

After a five-year continuous relationship, The Visual Agency won Eni's information design tender, lifting the collaboration to the next level in 2017.
One of the first areas of focus in our consultancy partnership was the production of a guideline document.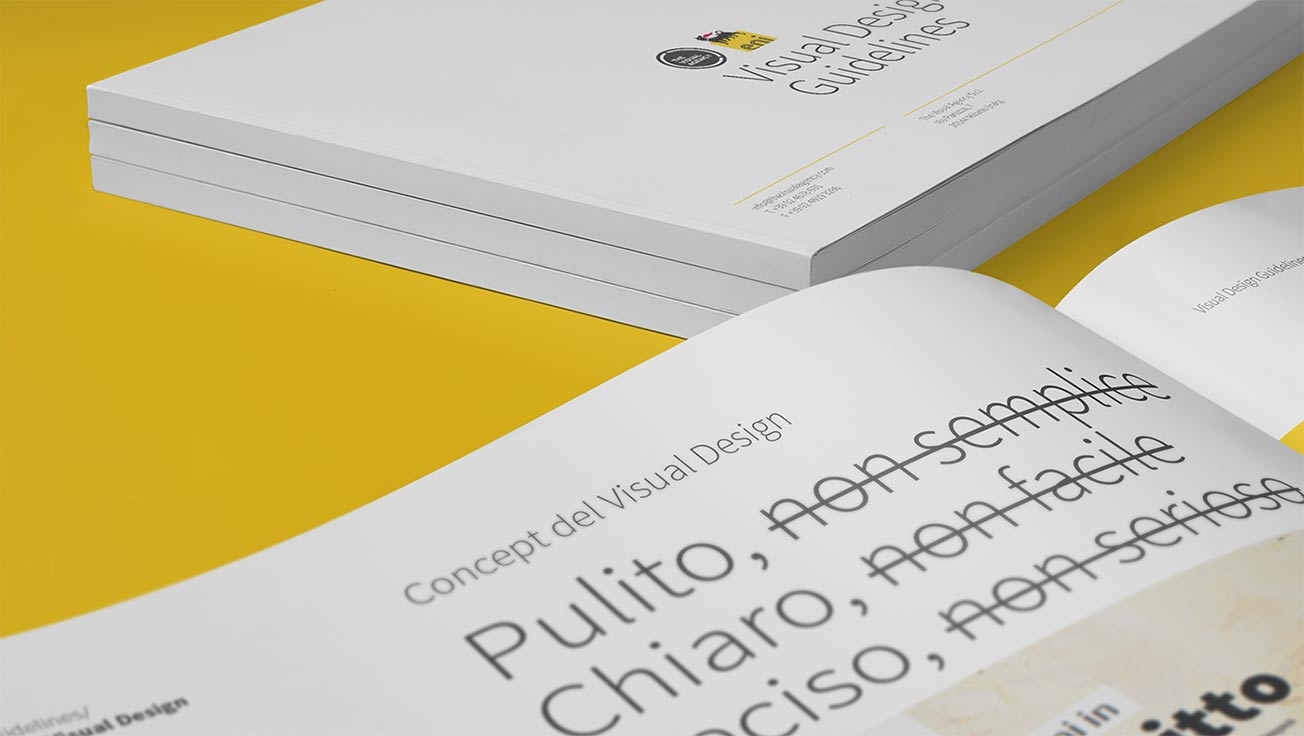 Guidelines for infographics

For Eni, we produced a guideline document for the production of mass-audience /consumer focused information products. The guidelines outline how to produce content for different contexts, formats and media outputs - including their internal publishing platform.
Key activities of The Visual Agency include the design of multimedia articles, the development of interactive platforms and the production of motion graphic videos. Furthermore, we produce visual content for internal and external communication.